Tnemec Expands R&D Facility and Upgrades Capabilities
N. Kansas City Research and Development Lab and Office Building Renovated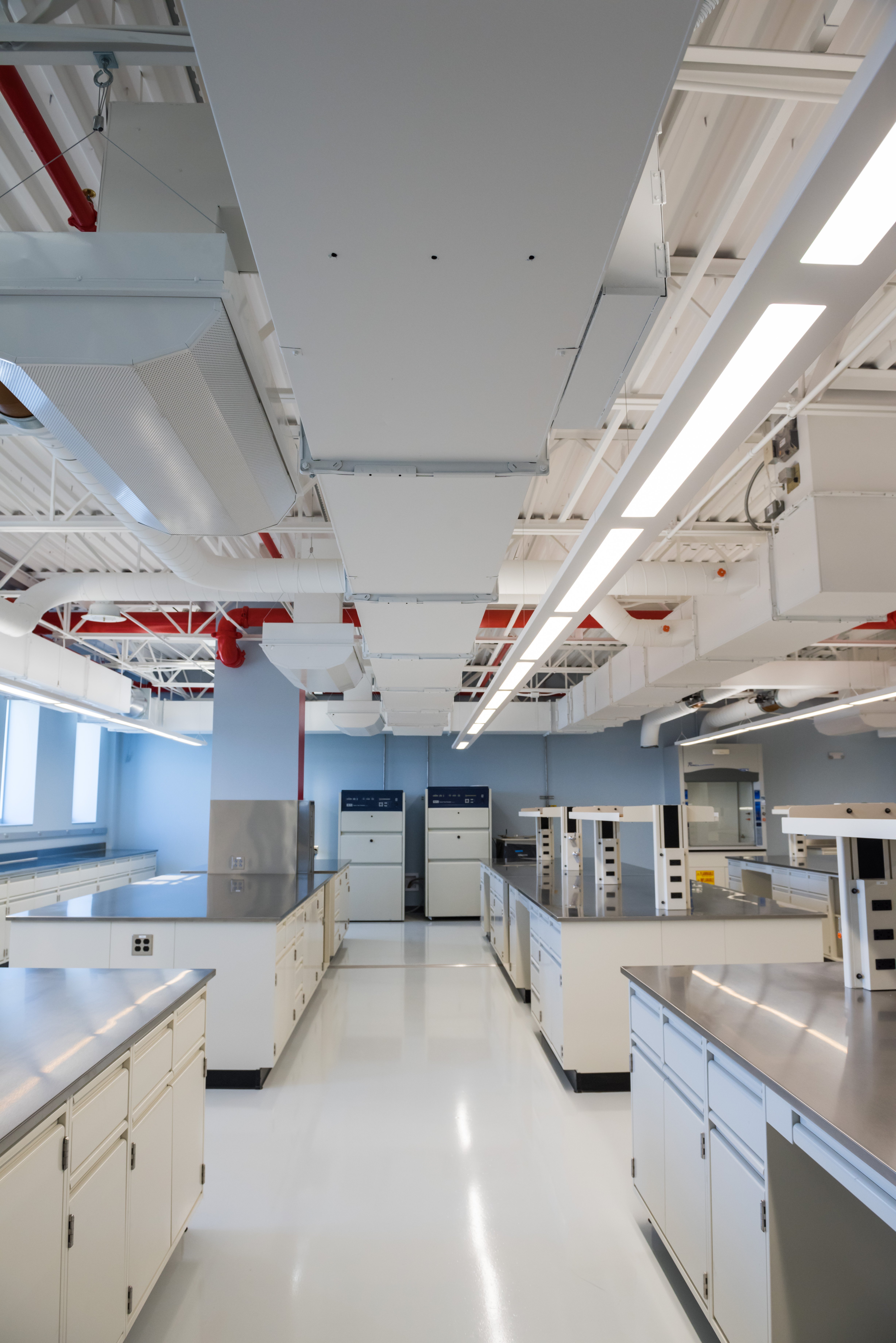 Tnemec Company Inc., a leading manufacturer of protective coatings and linings, opened the doors of its new research and development facility on March 30, 2017. This expansion of the company's current manufacturing plant in North Kansas City, Missouri, includes an upgrade that doubles the size of its previous R&D laboratory and office space while making notable improvements to its testing and ventilation equipment.
"Tnemec Company has always been dedicated to researching and developing innovative technologies to protect our customers in corrosive environments," explained Remi Briand, Vice President – R&D for Tnemec. "This expansion and renovation represents the next phase of this commitment."
Among the upgrades, a new chemical immersion room allows Tnemec's R&D team to conduct more expansive performance testing, including in-house autoclave tests and severe wastewater analysis testing (S.W.A.T.). Several updated fume hoods were also installed to handle tougher testing protocols.
Other improvements include a controlled spray booth for panel preparation, new contact angle devices for nanochemistry, an updated chamber capable of handling temperatures ranging from -94°F (-70°C) to 356°F (180°C) and a new state-of-the-art ventilation system to ensure safety for all personnel and the surrounding environment. The building also received high-performance Tnemec coatings systems on the walls and floors.
"The scope of this project also included updating our shipping and traffic offices and renovating the building's break room," noted Briand. "This expansion improves our capabilities and the working conditions for our current employees, while also adding additional room for added personnel in the future."
The new R&D facility further helps Tnemec Company stay focused on delivering high-performance coatings to customers in the ever-changing coatings industry, according to Briand. This expansion comes after several other changes in the company, including the introduction of Chase Bean as President, various product introductions and an effort to increase the domestic sales force.
"We look forward to the future of research and development for Tnemec and the positive effect it will have on our clients," added Briand.

ABOUT TNEMEC
Established in 1921, Tnemec manufactures more than 120 architectural and industrial coating products at facilities in Kansas City and Baltimore. Headquartered in Kansas City, Tnemec operates distribution facilities in Atlanta, Dallas, Indianapolis, New Orleans, Seattle and Compton, Calif. In addition to the company's American network of technical representatives, Tnemec has technical representatives in Canada, the Dominican Republic, Puerto Rico, Trinidad and China. For more information about Tnemec Company Inc., or any of its products, call 800-863-6321; write to 6800 Corporate Drive, Kansas City, Mo., 64120-1372; or visit www.tnemec.com.
Reach Out to Tnemec
Get the Information You Need
Contact us now and request the exact information you're looking for. We look forward to getting you an answer ASAP.
Industries
Coatings for Your Industry
Tnemec provides protective coatings in various industries around the world, from wastewater to architecture.
Contact Your Rep
Looking for Some Local Coatings Guidance?
Reach out to one of our knowledgable and reliable representatives near you.