Terry Wallace Named VP of Business Development/Customer Experience
Terry Wallace Aims to Find "User-Centric Solutions"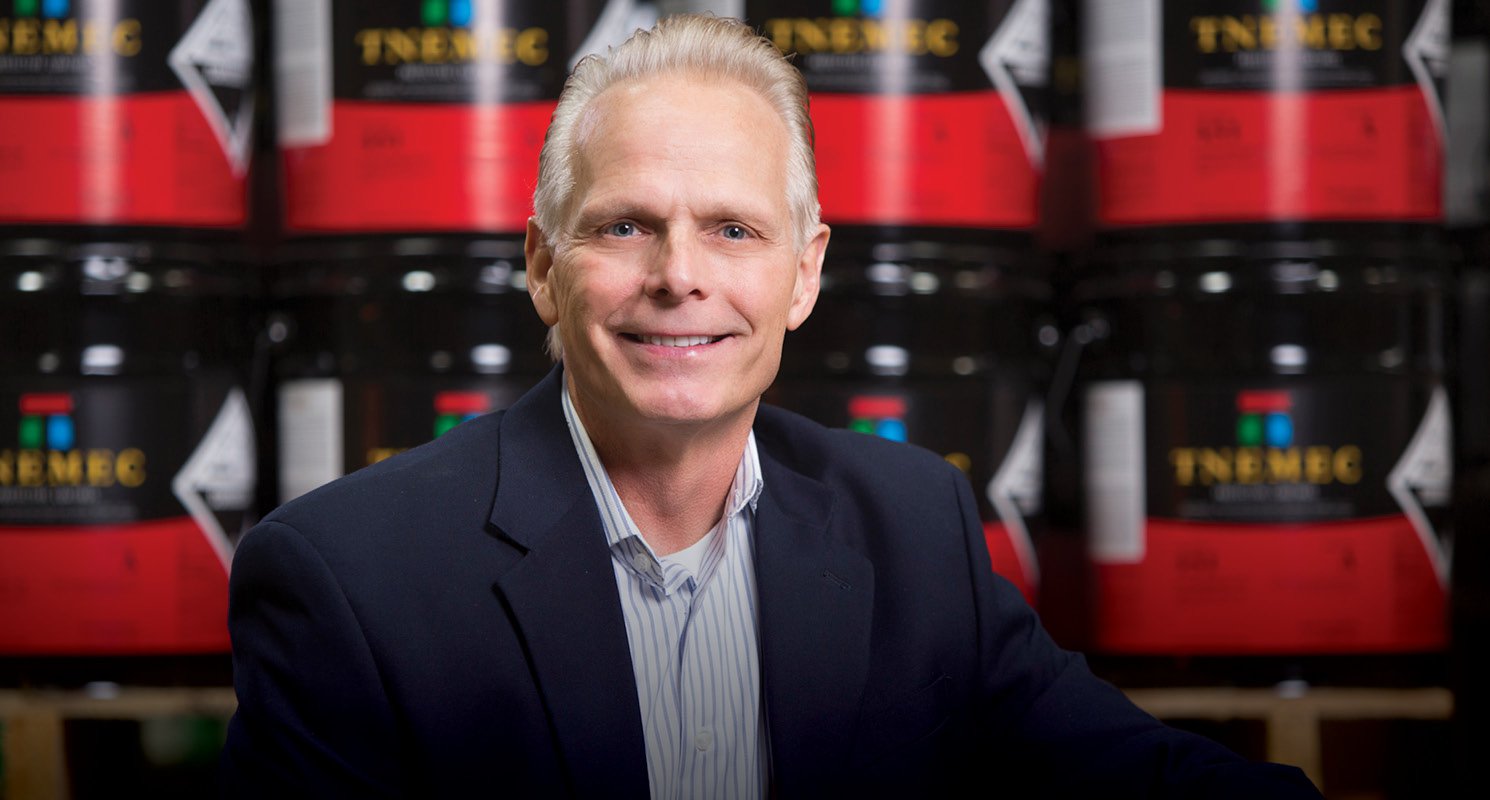 Tnemec Company Inc., a leading manufacturer of high-performance coatings and linings, has named Terry Wallace Vice President of Business Development/Customer Experience, according to Chase Bean, President. In this position, Wallace will oversee Tnemec's customer service and credit departments, manage product commercialization and oversee new business initiatives. 
"Since joining Tnemec in 1999, Terry has directed our sales and customer service initiatives based on the unique challenges and concerns of the individual markets we serve," Bean noted. "Together with our nationwide network of knowledgeable independent coatings consultants, Terry is committed to creating and sustaining the best customer experience in the coatings industry."
In his new role, Wallace shares in the responsibility for aligning many production and logistics operations across market channels and customer touchpoints to deliver a seamless, consistent customer experience from end-to-end. 
"Empathizing with the day-in-and-day-out challenges facing owners, specifiers and contractors who use high-performance coatings is essential to a great customer experience," Wallace explained. "That means listening to their needs so we can understand and meet their expectations for innovative products and user-centric solutions that maximize service levels, turnaround times and reliable delivery." 
In his business development role, Wallace is spearheading initiatives to increase business activity in the company's current markets, as well as exploring new channels of distribution through licensing agreements and potential acquisitions. 
"In addition to expanding our core organic business that has evolved over nearly a century, we are pursuing new strategic opportunities for inorganic growth," Wallace shared. "This effort is focused on companies that share Tnemec's business philosophies, which are to manufacture, distribute and support the highest quality products with 100 percent customer satisfaction before, during and after the sale." 
In 2009, Wallace was named Vice President of Sales after serving six years as Director of Sales Development where he was instrumental in the development of Tnemec's sales training program and a primary resource for sales related to the specialty architectural market. Wallace served as Vice President and co-owner of coatings manufacturer Chemprobe Technologies, which in 1999 became the masonry division of Tnemec. 
Wallace is active in several industry organizations, including the Construction Specifications Institute (CSI), the Society for Protective Coatings (SSPC), the National Association of Corrosion Engineers (NACE), the U.S. Green Building Council (USGBC), Sealant Waterproofing and Restoration Institute (SWRI) and the National Concrete Masonry Association (NCMA). He is a NACE Level III Certified Coating Inspector, a member of the Fluoropolymer Committee for the SSPC, and holds a CSI Construction Documents Technologist (CDT) designation. He also holds a NCMA Certified Consultant of Concrete Masonry (CCCM) designation and is a USGBC Leadership in Energy and Environmental Design (LEED) Accredited Professional (AP) for Building Design and Construction (LEED AP BD+C). 
Wallace earned his bachelor's degree in Industrial Marketing Management from California State Polytechnic University.
ABOUT TNEMEC
Established in 1921, Tnemec manufactures more than 120 architectural and industrial coating products at facilities in Kansas City, Baltimore, Dallas, and Shanghai, China. Headquartered in Kansas City, Tnemec operates distribution facilities in Atlanta, Dallas, Indianapolis, New Orleans, Seattle and Compton, Calif. In addition to the company's American network of technical representatives, Tnemec has technical representatives in Canada, the Dominican Republic, Puerto Rico, Trinidad and China. For more information about Tnemec Company Inc., or any of its products, call +1-816-483-3400; write to 6800 Corporate Drive, Kansas City, Mo., 64120-1372; or visit www.tnemec.com.
Reach Out to Tnemec
Get the Information You Need
Contact us now and request the exact information you're looking for. We look forward to getting you an answer ASAP.
Industries
Coatings for Your Industry
Tnemec provides protective coatings in various industries around the world, from wastewater to architecture.
Contact Your Rep
Looking for Some Local Coatings Guidance?
Reach out to one of our knowledgable and reliable representatives near you.