Mastic Waterborne Acrylic Built for Overcoating Sound Rusted Steel
Series 118 Offers 'Flexibility' for Your Projects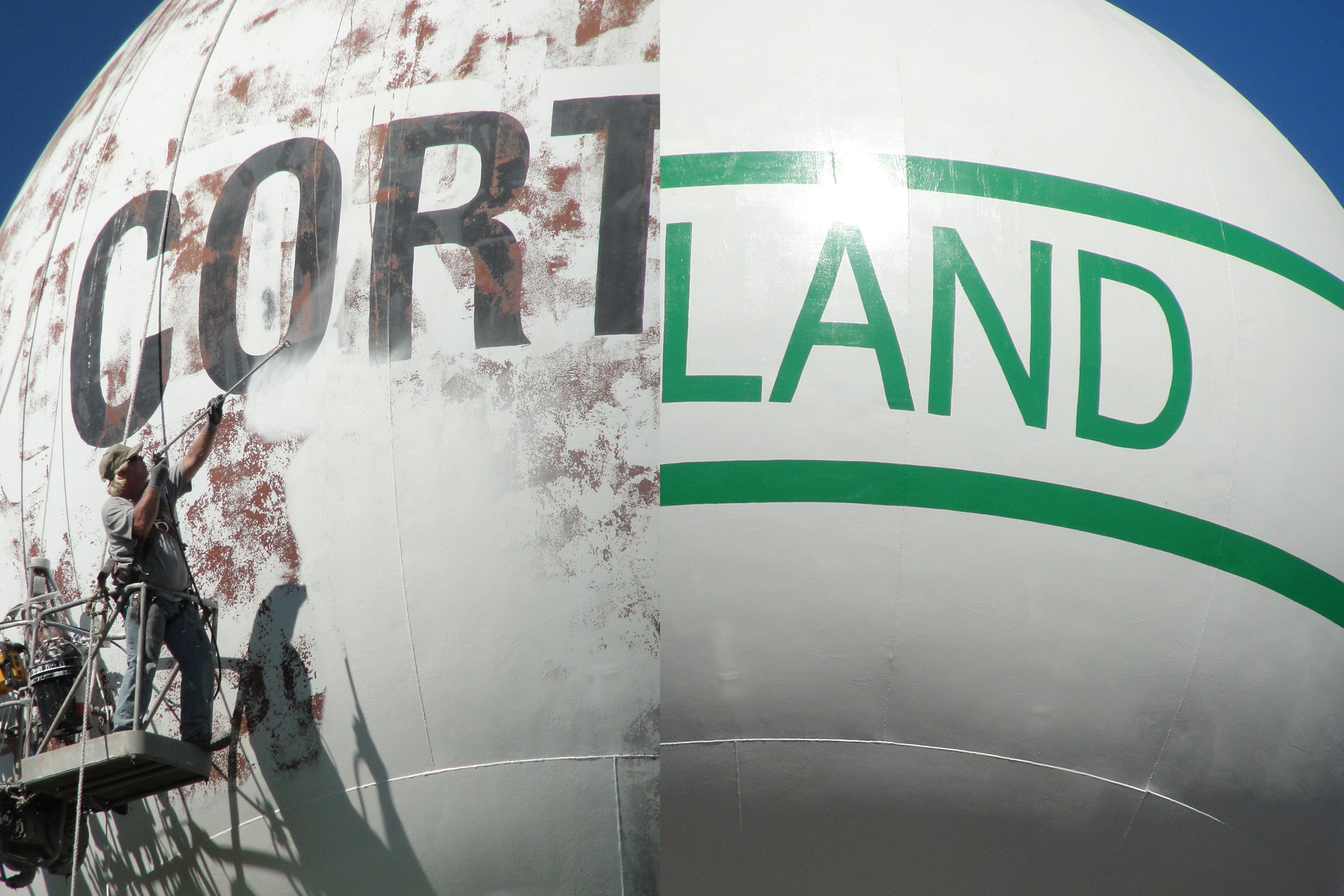 Tnemec Company, Inc., a leading manufacturer of high-performance protective coatings, has introduced a single component, mastic waterborne acrylic coating for use on minimally prepared sound rusted steel and previously coated surfaces in a wide range of environments. Series 118 Uni-Bond Mastic is an excellent rust-inhibitive tie coat that can be used with acrylic and solvent-borne urethane and fluoropolymer finish coats, according to Cory Brown, Vice President of Technical Services.
"With Series 118, it is possible to apply six to eight mils dry film thickness (DFT) per coat," Brown explained. "Although it offers a fairly high standing viscosity, Series 118 sprays on easily with dry-fall characteristics that reduce the potential for overspray issues on buildings and surrounding property." 
Series 118 has been specified as an overcoat for steel water tanks, vessels and other industrial and architectural metal substrates. Surface preparation consists of power washing steel at 5,000 psi and some mechanical hand or power tool cleaning to remove loose rust, scale and deteriorated coatings to obtain a sound surface for coating.
In addition to its strong adhesion properties, Series 118 offers 200 percent elasticity for excellent flexibility and impact resistance. "The coating has excellent elongation, enabling it to expand and contract with the substrate as the temperature varies," Brown reported.
In Cortland, Illinois, Series 118 was specified for the exterior of an elevated municipal water storage tank where a limited budget prevented the owner from abrasive blasting exterior steel. "After a severe winter of freeze-thaw conditions, the coating system maintained its original appearance," Brown observed. 
Similar results were reported at the University of South Dakota, where Series 118 was spray-applied to all exterior galvanized metal on the school's Old Main Building. During this project, Uni-Bond Mastic was topcoated with Series 1028 Enduratone, a waterborne acrylic polymer that provides extended color and gloss retention. 
"By offering a coating like Uni-Bond Mastic alongside a topcoat with excellent UV-resistance, like Series 1070 Fluoronar, project teams are able to apply a long-term exterior coating system from a single-source provider," Brown added. "Tnemec looks forward to providing our customers with this innovative system in overcoating situations."
ABOUT TNEMEC
Established in 1921, Tnemec is one of the largest privately held companies in North America specializing in industrial coatings for steel, concrete, and other substrates for new construction and maintenance. More than 120 architectural and industrial coating products are manufactured at facilities in Kansas City and Baltimore. Headquartered in Kansas City, Tnemec operates distribution facilities in Atlanta, Dallas, Indianapolis, New Orleans, Seattle and Compton, Calif. In addition to the company's American network of technical representatives, Tnemec has technical representatives in Canada, the Dominican Republic, Puerto Rico and Trinidad. For more information on Tnemec Company, Inc., or any of its products, call 800-863-6321; write to 6800 Corporate Drive, Kansas City, Mo., 64120-1372; or visit www.tnemec.com.
Reach Out to Tnemec
Get the Information You Need
Contact us now and request the exact information you're looking for. We look forward to getting you an answer ASAP.
Industries
Coatings for Your Industry
Tnemec provides protective coatings in various industries around the world, from wastewater to architecture.
Contact Your Rep
Looking for Some Local Coatings Guidance?
Reach out to one of our knowledgable and reliable representatives near you.