Endura-Heat Coatings Provide Protection from High-Temperature Corrosion
New line of products provide durable protection for surface temperatures up to 1200°F (649°C)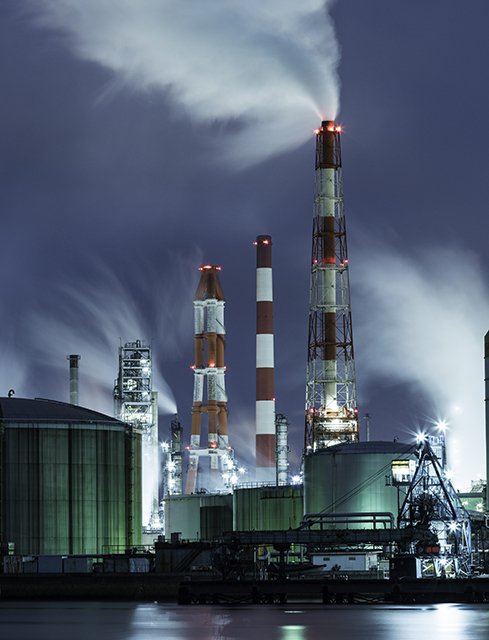 Tnemec Company Inc., a leading manufacturer of high-performance coatings and linings, has introduced a line of products built to provide durable protection for surface temperatures up to 1200°F (649°C). The innovative Endura-Heat line of coatings offers performance against high heat, thermal shock and corrosion under insulation (CUI).
Endura-Heat coatings consist of primers, direct-to-metal (DTM) coatings and topcoats that can be combined in a variety of systems to protect valuable steel and stainless steel surfaces from the threats of corrosion, according to Chris Ard, Industrial Market Manager for Tnemec.
"This new line of Tnemec products provides additional corrosion-resistance and aesthetic longevity to our long-time customers in power facilities, steel mills, water and wastewater facilities, refineries, pulp and paper and chemical processing plants," stated Ard. "The Endura-Heat line includes products designated for service in corrosive environments as well as coatings that protect substrates up to 1200°F (649°C)."
At the time of introduction, Endura-Heat coatings consist of seven products, ranging from a zinc-rich silicone primer to an advanced multipolymeric DTM coating. The new Tnemec products offer several notable characteristics including high-film build and both ambient and heat cure options.
"These coatings are easily applied, versatile and offered in a variety of standard colors with custom color matching available," commented Ard. "Using quality pigments and resins, the Endura-Heat line is formulated to provide enhanced color-stability in exterior high-heat environments."
The coating line continues Tnemec's commitment to providing high-performance options for owners, engineers and applicators working in the industrial facilities. Over the past decade, the coatings manufacturer has introduced numerous products for customers in this sector, such as chemical storage tank linings, secondary containment systems and thermal insulating coatings made to protect valuable structures and personnel in various industries.
"Tnemec is dedicated to offering products designed to solve serious corrosion issues in industrial facilities," mentioned Ard. "The Endura-Heat line of high-temperature coatings helps further our commitment to this goal."
ABOUT TNEMEC
Established in 1921, Tnemec manufactures more than 120 architectural and industrial coating products at facilities in Kansas City and Baltimore. Headquartered in Kansas City, Tnemec operates distribution facilities in Atlanta, Dallas, Indianapolis, New Orleans, Seattle and Compton, Calif. In addition to the company's American network of technical representatives, Tnemec has technical representatives in Canada, the Dominican Republic, Puerto Rico, Trinidad and China. For more information about Tnemec Company Inc., or any of its products, call 800-863-6321; write to 6800 Corporate Drive, Kansas City, Mo., 64120-1372; or visit www.tnemec.com.
Reach Out to Tnemec
Get the Information You Need
Contact us now and request the exact information you're looking for. We look forward to getting you an answer ASAP.
Industries
Coatings for Your Industry
Tnemec provides protective coatings in various industries around the world, from wastewater to architecture.
Contact Your Rep
Looking for Some Local Coatings Guidance?
Reach out to one of our knowledgable and reliable representatives near you.