Tnemec Company, Inc. Names Scott Keilbey Director of Sales – Water Tank Market
New sales director looks to continue tradition of coating innovation in the water tank market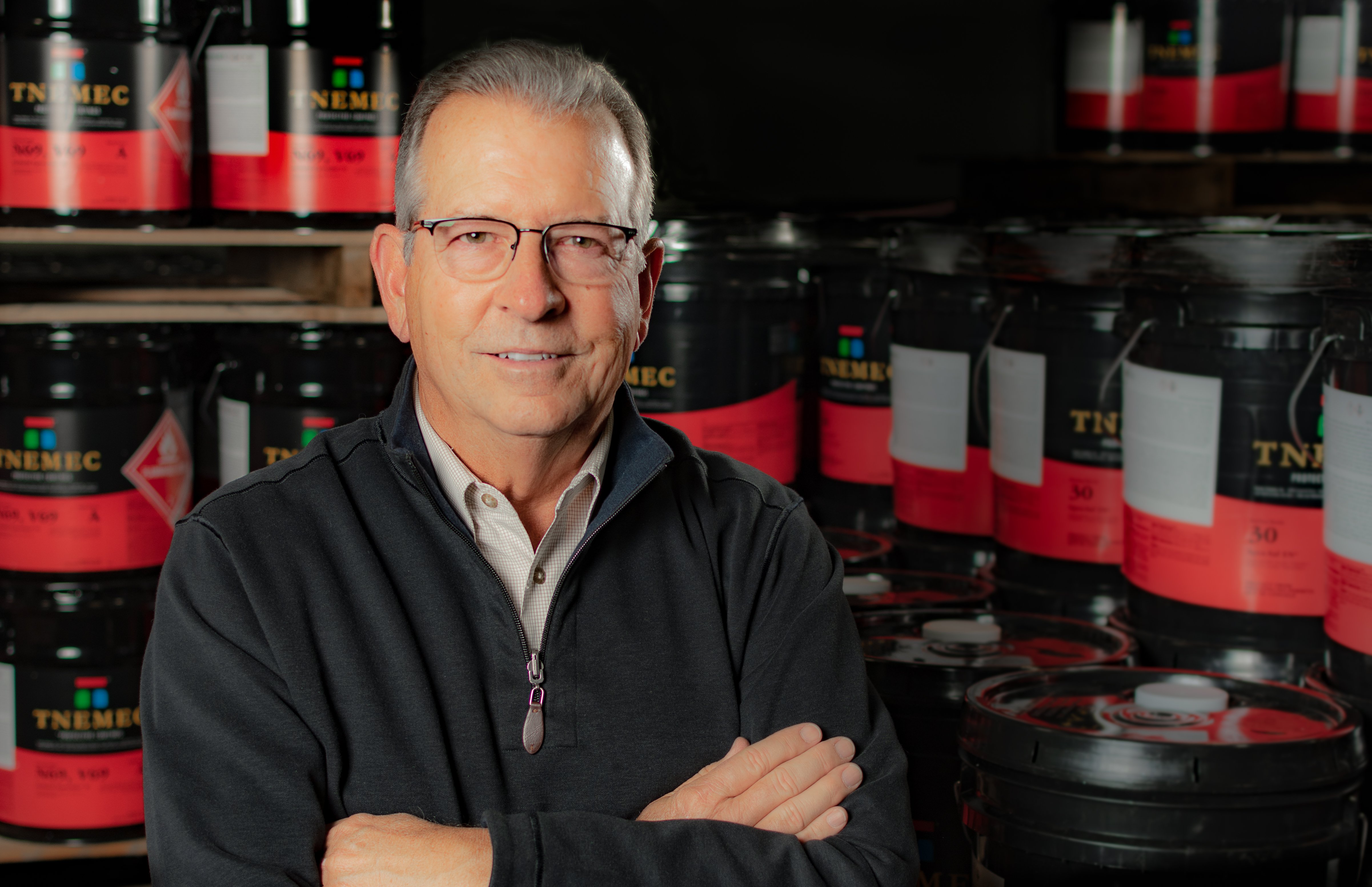 (KANSAS CITY, Mo., March 3, 2020) – Tnemec Company Inc., a leading manufacturer of high-performance protective coatings, has named Scott Keilbey as Director of Sales – Water Tank Market. In his new position, Keilbey will assist Tnemec customers and representatives working within the water storage industry, according to Chase Bean, President & CEO.
"We think Scott will make an immediate contribution to the water tank market," noted Bean. "I believe our customers will welcome him to this role, and our company and sales representatives will experience a long-running benefit by his return to the corporate office."
As a previous member of the company's sales staff and a sales representative in the field for many years, Keilbey understands the importance of the water tank market to Tnemec's success.
"Tnemec is known as the industry leader in coatings and linings for the water tank market and I look forward to helping continue that tradition," acknowledged Keilbey. "We intend to leverage our tenured staff and local representatives, alongside my own knowledge of the business, to keep innovating and helping push the water industry into the future."
Prior to his current position, Keilbey served as a Tnemec representative in Kansas City and Western Missouri. Before this, he held various positions throughout the company, including plant employee, director of sales and national sales manager.
Throughout his career, Keilbey has emphasized the importance of involved, active engagement with customers and Tnemec reps in the water business.
"We have long-time relationships with some of the best customers in the industry, and we owe most of our successes to them," added Keilbey. "My main goal will be making sure that we strengthen those relationships while helping our knowledgeable representatives in the field build new ones."
Keilbey is a dedicated member of the coating industry and has been for more than 40 years. He belongs to the Society of Protective Coatings (SSPC), the Construction Specifications Institute (CSI), the American Water Works Association (AWWA), the Water Environmental Federation (WEF), the Painting and Decorating Contractors of America (PDCA) and the Missouri Rural Water Association (MRWA).
Keilbey attended Northwest Missouri State University in Maryville, Mo., where he earned his bachelor's degree in Business Marketing.


ABOUT TNEMEC (pronounced/tuh-knee-mick)
Established in 1921, Tnemec Company, Inc., manufactures more than 120 architectural and industrial coating products at facilities in Kansas City, Baltimore, Dallas, and Shanghai, China. Headquartered in Kansas City, Mo., Tnemec also operates distribution facilities in Atlanta, Dallas, Indianapolis, New Orleans, Seattle and Compton, Calif. In addition to the company's American network of technical representatives, Tnemec has technical representatives in Canada, the Dominican Republic, Puerto Rico, Trinidad and China. For more information about Tnemec, or any of its products, call +1-816-483-3400; write to 6800 Corporate Drive, Kansas City, Mo., 64120-1372; or visit www.tnemec.com.


E-News
Coating News Direct to Your Inbox
Stay informed about industry news and innovative coating products via email.
Contact Your Rep
Looking for Some Local Coatings Guidance?
Reach out to one of our knowledgable and reliable representatives near you.
Industries
Coatings for Your Industry
Tnemec provides protective coatings in various industries around the world, from wastewater to architecture.